About Epoca360
Founded in 2003 as Epoca turizam and rebranded to Epoca360, is a tourism and travel agency based in Novigrad, Croatia. It specializes in tailor-made travel experiences and personalized travel in Istria and surrounding areas in Croatia, Slovenia and north-east Italy, highlighting Epoca360 as a leading destination management company for Istria and surrounded areas.
Epoca360 specializes in tailor-made tours for groups of all sizes (from 1 up!), as well as in the new and expanding area of medical tourism. It also offers traditional tourist agency services, such as transfers, accommodation, currency exchange and excursions. The company also has extensive experience arranging themed events, celebrations and conferences.
Open all year, Epoca360 offers a wide-range of tours, excursions and activities tailored to the different seasons.
It also has experts available year-round to help customers plan their visits. Epoca360 works with partners worldwide, ensuring clients get local expertise, tailored to their specific requirements.
Epoca360 is a member of the Novigrad Tourist Board Assembly and Novigrad's Tourism Council.
Vision and goals
Our Vision is that Istria and the surrounding area becomes an established year-round destination, with each season bringing its own attractions.
Our Goal is to make this vision a reality, by offering a wide range of tours, excursions and activities tailored to the different seasons. Through the quality of our service and offerings, we also want our guests to enjoy themselves so much they fall in love with the region, and come back time and again.
Epoca360 promises
At Epoca360 we are totally committed to providing our customers with the highest possible service. For us, customers are our personal guests, and we do everything in our power to be good hosts.
We promise
We will be available to you whenever you need us and provide you with the best possible advice, the highest quality products and the best value deals.
Before you come, we will work with you to develop the package which exactly matches your needs and budget.
While you are here, we are always available, to answer any questions, meet any requests and solve any problems, so you can simply relax and enjoy yourself.
With Epoca360 you are in safe hands.
Epoca360 Team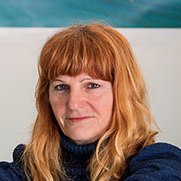 Duška Starčević
CEO
duska@epoca360.com
+385 98 511 572
Hi, I'm Duška. I started Epoca360 over ten years ago, helping friends who had bought holiday homes in Istria make the most of their time here. I'm a local, so knew what to see and do, where to eat and where to go. I arranged trips and parties, sorted out cars and concerts. I was their contact on the ground who could make things happen. It started small, but out of this desire to help, Epoca360 has grown. Today my circle of 'friends' has grown much wider and, together with the rest of my team, I still enjoy introducing both old and new friends to Istria - as much as I did when I recommended my first restaurant!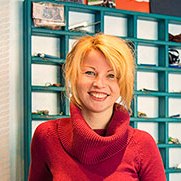 Luana Šain
FDM
luana@epoca360.com
+385 99 705 5172
Hi, I'm Luana. I'm on the front desk at Epoca360, so it's me you'll see when you walk in the door. It's my privilege to welcome guests to Novigrad, introduce them to possibilities and help them have a wonderful holiday. As I say to everyone, I'm here to sort everything out, so you can relax and enjoy yourselves. I love my hometown, so this is a wonderful job for me, helping people have a relaxing, stress-free holiday - it's what we all need