BRIJUNI ISLANDS NATIONAL PARK (by speed boat)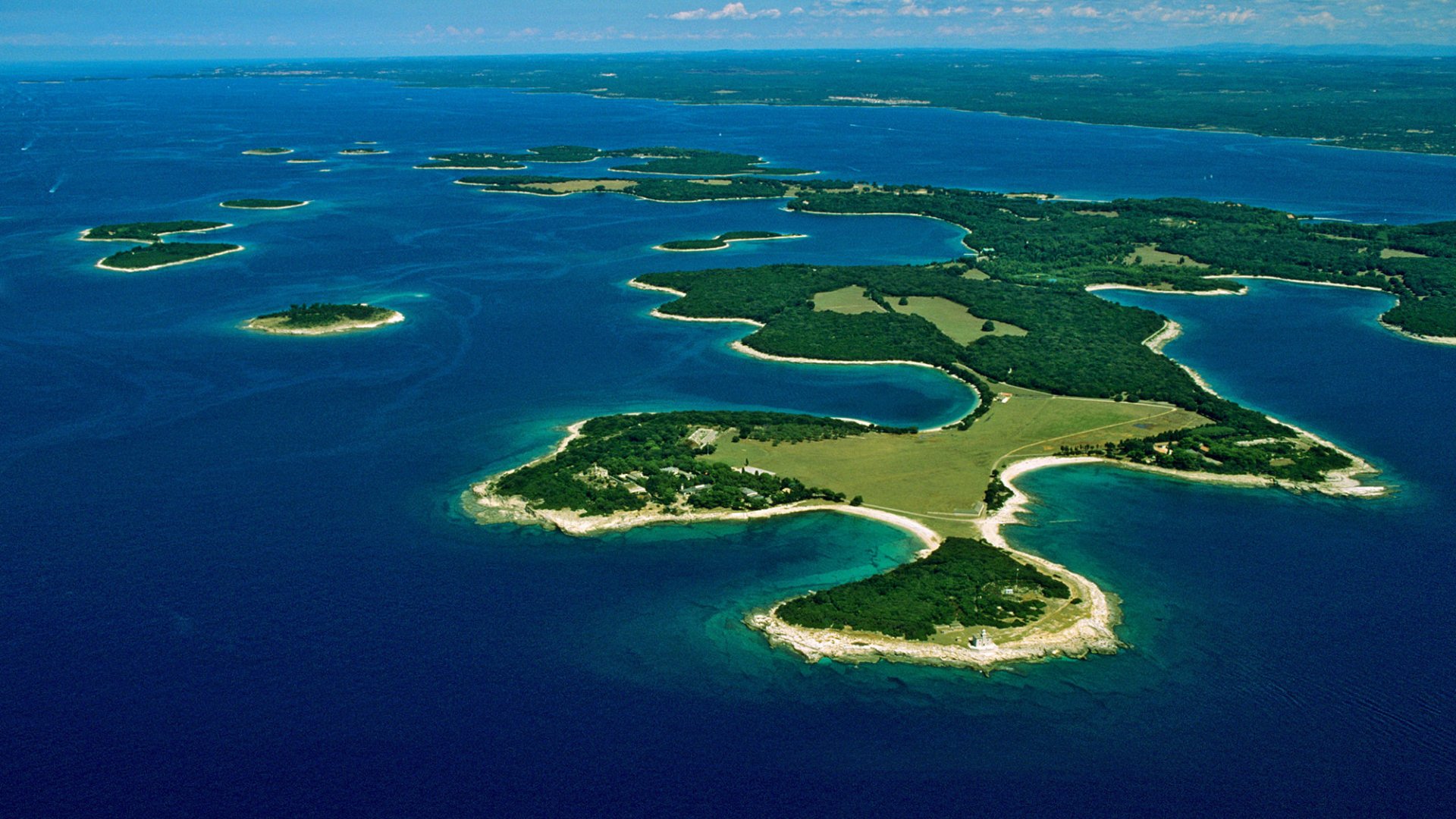 BRIJUNI ISLANDS NATIONAL PARK (by speed boat)
Paradise islands of aristocracy
Half-day Tour

The Brijuni Islands consist of 14 islands and islets and are an extraordinary mix of natural beauty and cultural and historical heritage. Indigenous plants, preserved Mediterranean maquis, meadows where fallow deer, chital deer and
mouflons freely graze all make part of the Brijuni landscape that you will experience during the tour.
The archaeological and other sites located away from the island's centre can be visited by train: the Verige Bay with the remnants of a Roman villa rustica from the 1st century AD, as well as the safari park that is home to many animals, such as zebras, Somali sheep, humped zebu cattle, dromedary camels, llamas and elephants. It is noteworthy that as many as 200 dinosaur footprints have been identified on the Veli Brijun Island.
The small Gothic Church of St. German from the 15th century housing a permanent display of fresco replicas and Glagolitic monuments of Istria, a natural science collection, and the exhibition "Tito on the Brijuni Islands" are also a part of the sightseeing tour.

ITINERARY:
Departure from the hotel according to the plan
07:30 Vehicle departure from Umag
08:45 Boat departure from Poreč
09:45 Boat departure from Rovinj
10:30 Sightseeing of Brijuni Islands National Park
14:00 Boat departure from Brijuni
14:45 Arrival to Rovinj
15:45 Arrival to Poreč, boarding a vehicle
17:00 Arrival at Umag

Included: Transfers, boat cruise, professional guide and entrance ticket for Brijuni NP