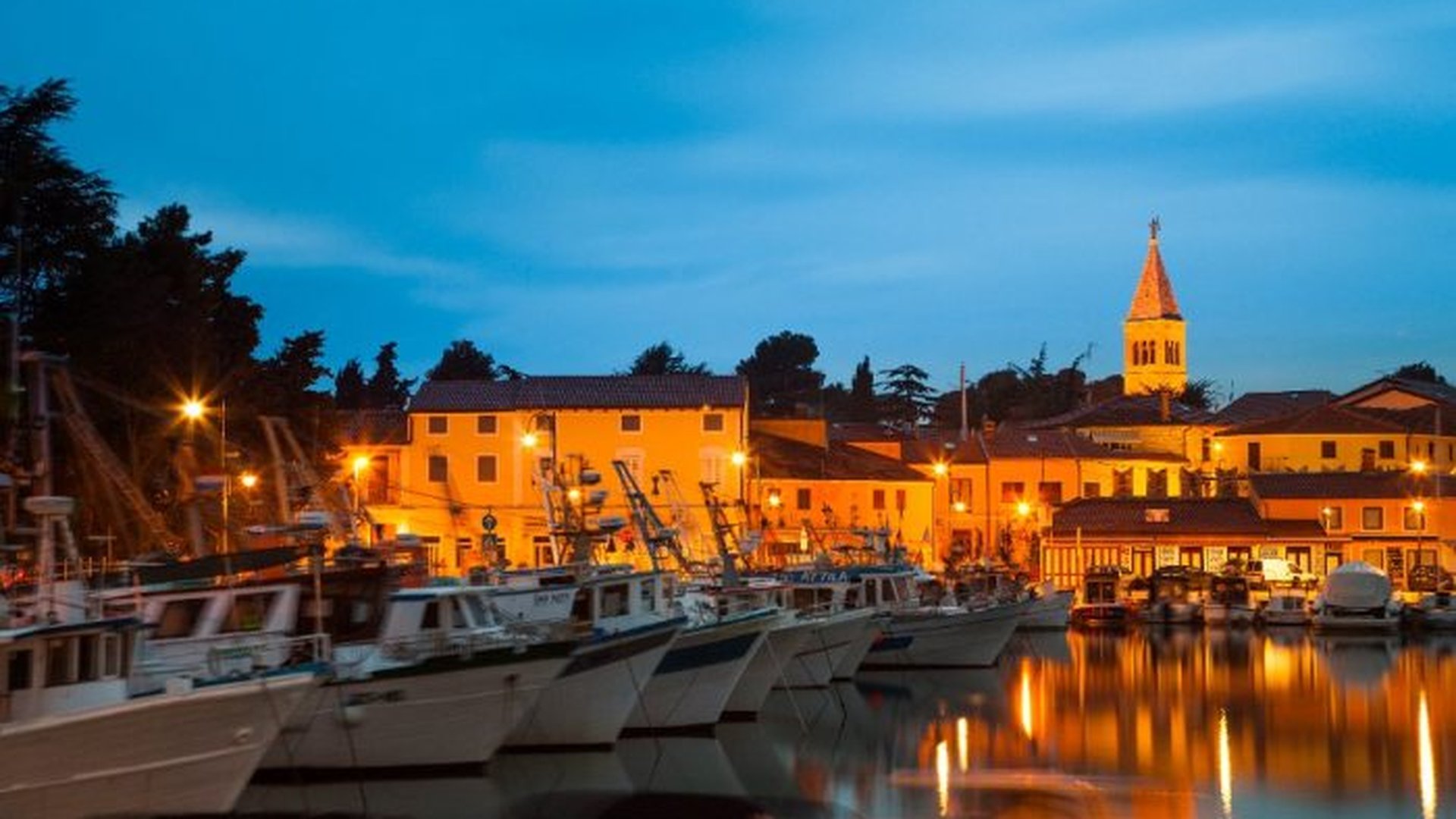 Novigrad, based in the region of Istria, is a small fishing town where you can truly experience the Mediterranean as it was.
You can relax with your morning coffee while the sea hugs the shore nearby, leisurely enjoy the delicacies of native Mediterranean cuisine in numerous restaurants and taverns in the historical centre or in the small city harbour, stroll in the romantic ambience below the city walls or simply enjoy the moment in a glass of fantastic Istrian wine while watching a beautiful sunset.
Should you desire more action or if you are an adventurer at heart then you can head out on wine roads, olive oil roads, bike trails, search for hidden and less-hidden coves for diving and swimming, tennis courts, yacht rental and much more or you can join daily organised excursions which can take you to places of unbelievable beauty and unusual substance.
Check below what you can all experience in Novigrad.