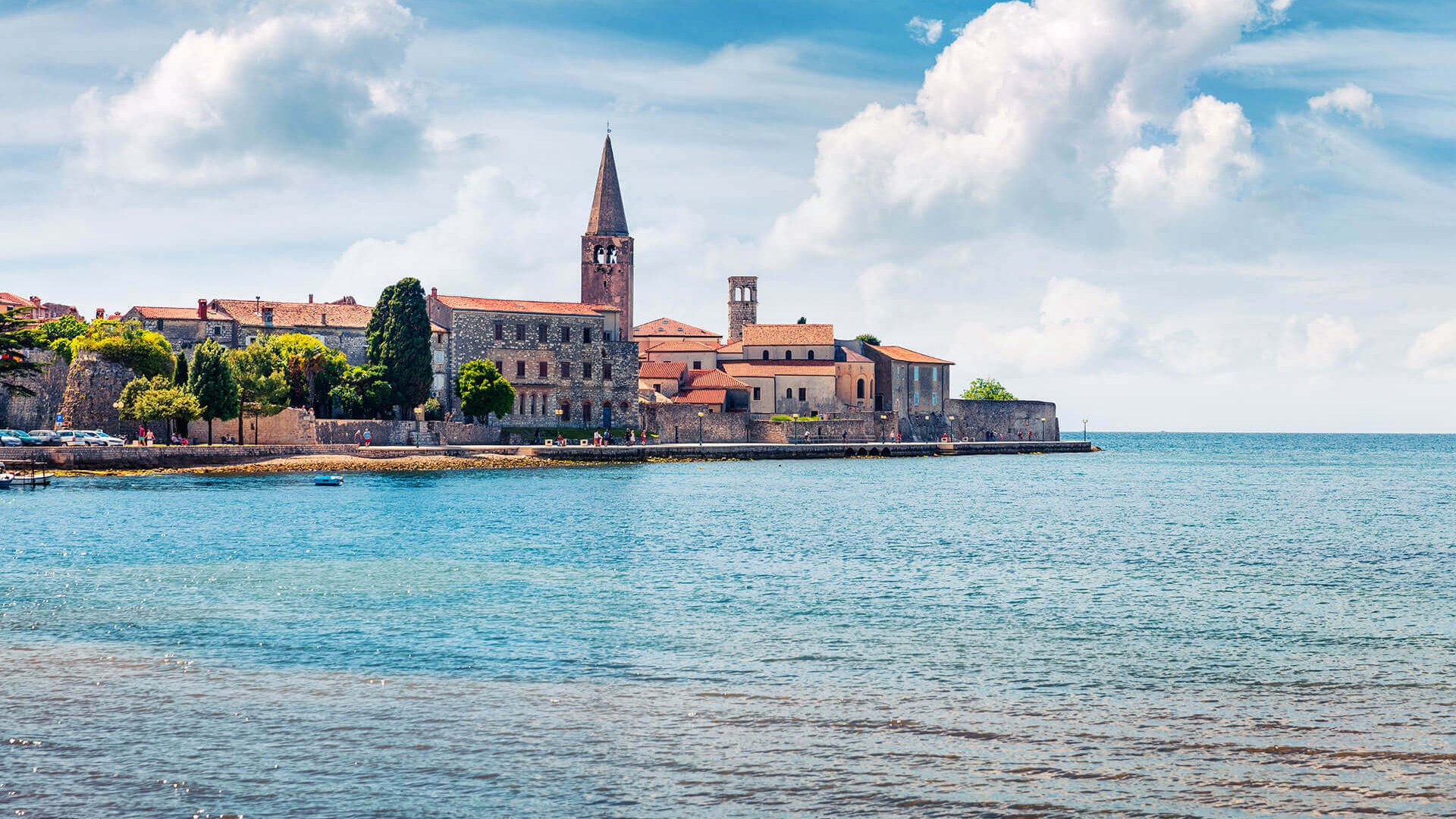 Porec – the capital of Istrian tourism.
Porec is a town of pleasant sun and warm sea. In our Istrian tour you will have the chance to see and visit the most famous cultural monuments of Porec, between them are the Euphrasius Basilica built in the Byzantine style in the VI century, classified as a World Heritage site. The Temple of Neptune built in the 2nd century, the Bishop's Palace built in the 6th century, the two roman main streets Cardus and becumanus and the regional museum with over 2.000 exhibits from the Palaeolithic era to the 21st century.
Poreč has plenty of well-known bars, night bars, disco clubs and restaurants. Porec is considered the capital of Istrian tourism.