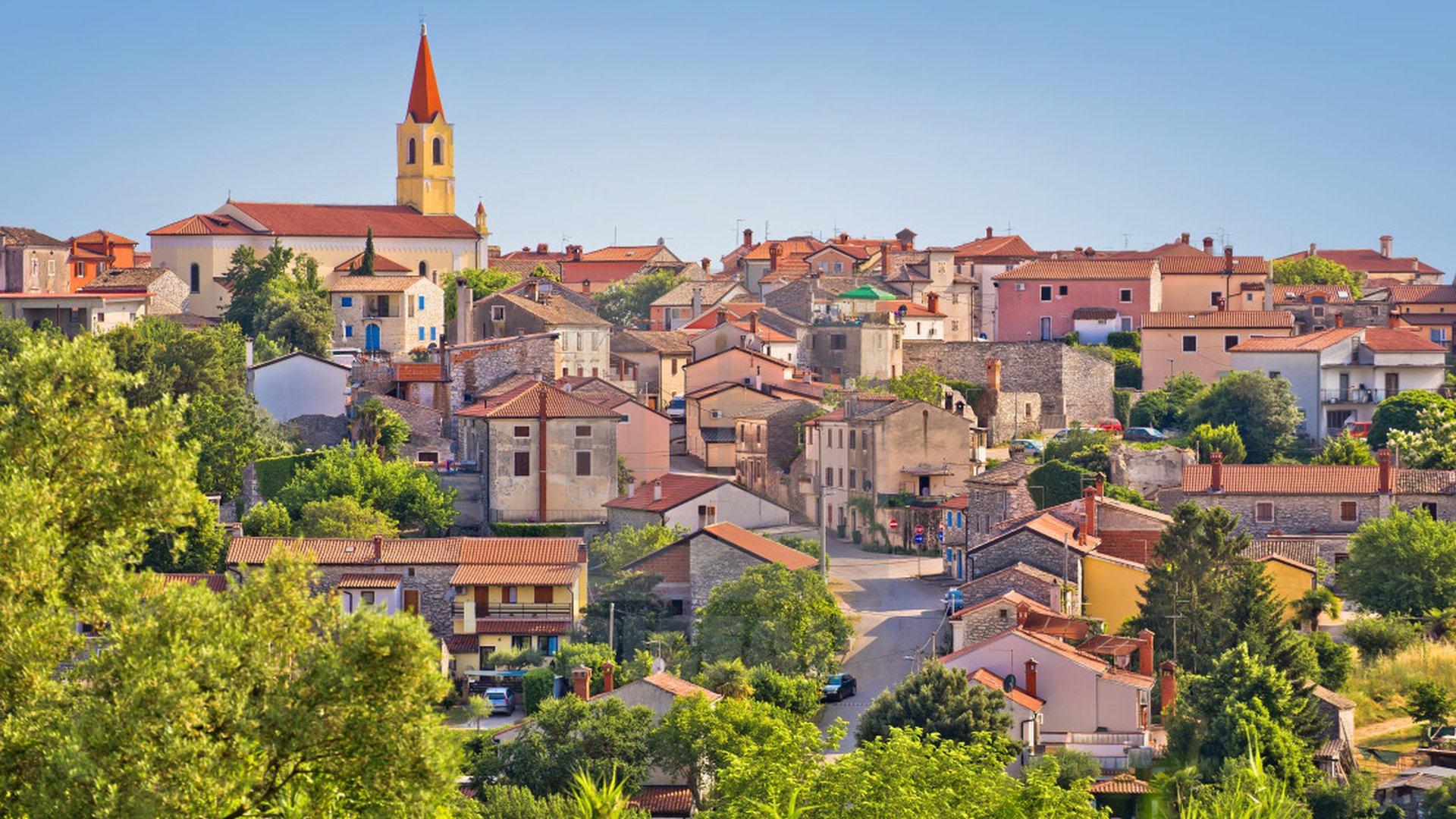 Brtonigla (in Italian: Verteneglio) is a town rich in natural resources and proud of his nature.                                              In fact, the Municipality of Brtonigla stand on the "four lands", meaning that all types of soil existing in Istria are present on the town territory, this is a unique case in Istria.
As the population of Brtonigla represents just one percent of the inhabitants of the Istria County, it is important to  emphasize that the vintners of Brtonigla produce even ten percent of the total volume of wine produced in Istria, which gives Brtonigla the title of the centre for viticulture, viniculture and rural tourism. The relationship between the amount of wine produced and the number of inhabitants places this municipality in first place in Istria.
It offers the best from the Istrian inland – natural parks and caves, picturesque hills, rich flora and fauna, and the  excellently preserved small churches and chapels testify about the past. Parish Church of St Zenon, patron saint of Brtonigla, with a 36 m high bell tower, dating back to the 15th century. Small church of St Rocco, a local patron, built in the place were once stood an older church dating back to the 14th century. Aleksandar Rukavina Gallery in the centre of Brtonigla.
In Brtonigla you can visit the Marble cave. The temperature in the cave is a constant 14º C and that's why there are 5 Baroque barrels in which local wines age in the main chamber.
The Škarline Nature Parkis a beautiful green canyon located near Brtonigla. People will tell you that Škarline are unique. And they are! That luscious, green canyon, a beautiful, clear waterfall and spacious meadows will thrill any nature lover, inviting them to revisit every summer.
It is also a place where you can find superior wines and olive oils - many family cellars and tasting premises invite the travellers to discover the authentic power of the local lifestyle.