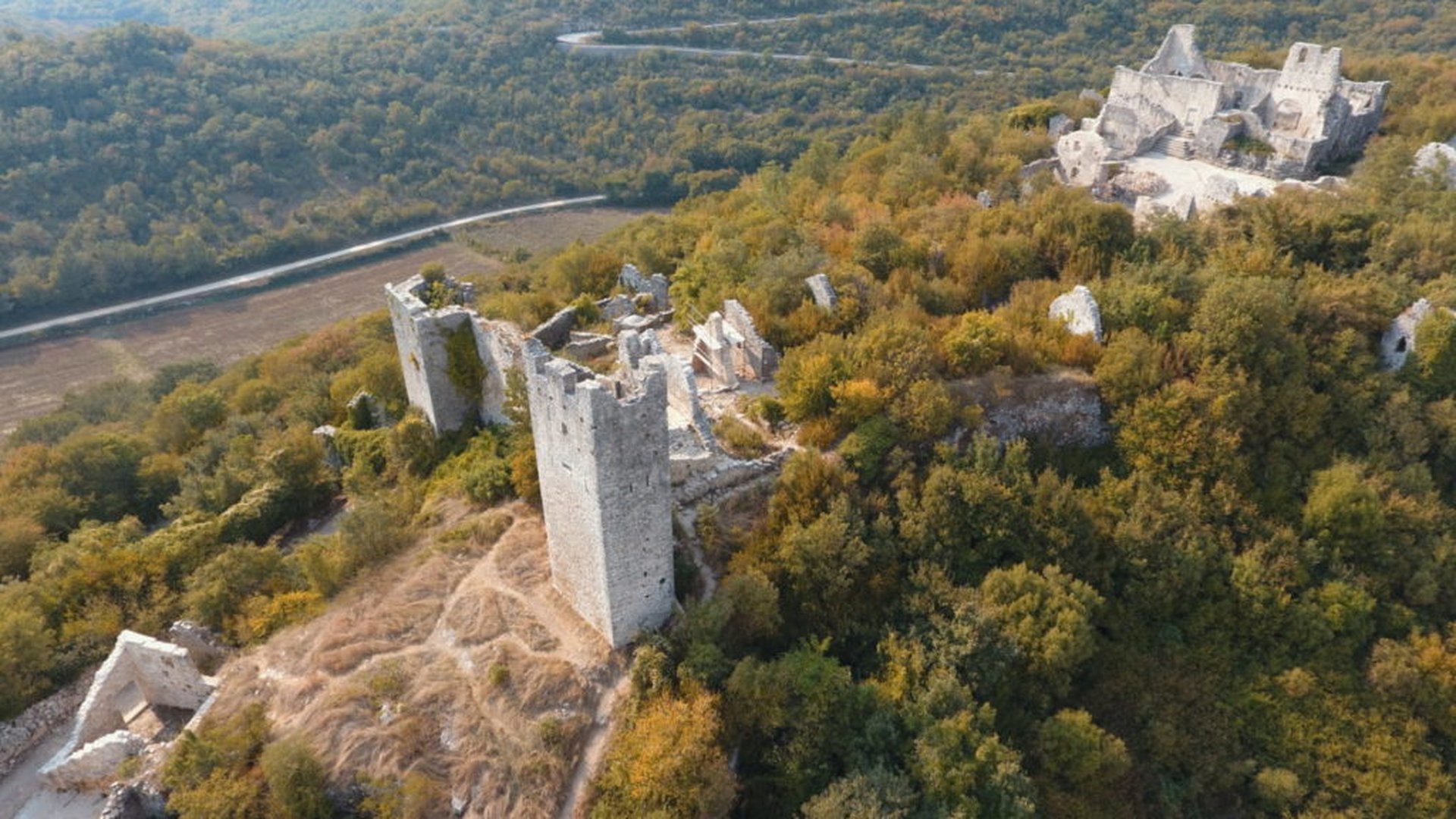 The ruins of the fortified medieval town in the western part of the Istrian interior, near Limska draga, 3.5 km west of Kanfanar.
In the early Middle Ages, two castles were present here – Parentino and Moncastello.                                                     The life of the first ended in the early Middle Ages, while the second, under the name Dvigrad – Duecastelli, was inhabited until 1631, which the residents were forced to leave due to the plague, founding Kanfanar instead.
The ruins offer a unique picture of the medieval city structure, belted by walls and towers at the town's entrance. The perimeter walls of some 220 structures and the communications lines between them have been preserved. At the central square are the ruins of the Church of St. Sofia (11-12th cent.).
The pulpit from the 14th century, with its relief of St. Sofia with the two cities in her hands is today in the Kanfanar parish church.
In the surroundings of Dvigrad are several prominent chapels. In the graveyard Church of St. Mary (Gothic structure with bell tower on the distaff and its semicircle apse) contains a series of frescos, the work of the so-called colorful master, a domestic artist from the 15th century. The same master also painted the Chapel of St. Anthony, which in terms of style belongs to the shift from the Romanesque to the Gothic.
Near Dvigrad are the ruins of the Benedictine Abbey, established in the 10th century and abandoned in the 18th century, with the Church of St. Petronil. East of the settlement is the Romanesque Chapel of St. Eliah, which in 1442 received a Gothic arch construction.