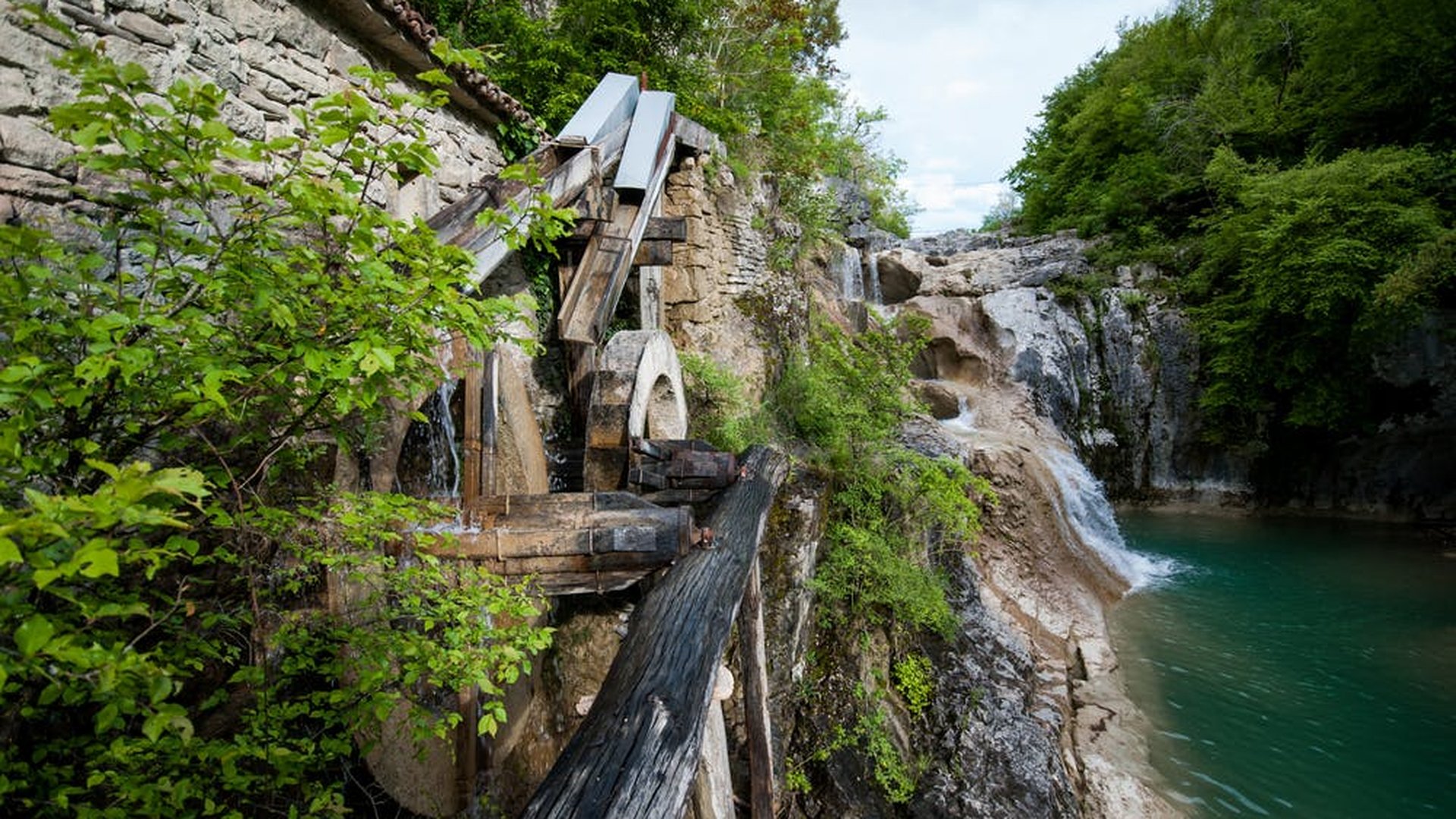 Istria is located next to Kvarner Riviera (along the Croatian coast). It is considered as one of the most popular destinations for foreign visitors to Croatia. Its towns of Umag and Porec continually top annual polls of the best holiday resorts in Croatia. Istria is a beautiful region of Croatia both along the coast and inland, with its pretty hilltop towns. Rovinjis a true gem of a town, and Pula is also well-worth a visit – home to the Arena, a very well-preserved Roman amphitheatre. Brijuni group of islands (near Pula) is a great choise for visiting during a one day trip.
Remnants of a distant Roman past, Venetian Empire architecture, picturesque hilltop villages, panoramic sea views, year-round festivals, inspired cuisine and fantastic wines are all reasons to put Istria on your bucket list of destination to visit.
Istria has been ranked among TOP 10 wine destinations in 2015 according to Wine Enthusiast, established back in 1979, is a world leader for wines, publishing hundreds of wine reviews in its each edition and with more than 300 million printed catalogues.
Bordering Slovenia and with a maritime border with Italy, this peninsula is easy to reach from the rest of Europe and is also well-connected by air to the UK to the main airport in the region, Pula Airport.
The cuisine of Istria represents a special Croatian style of cooking a blend of inland and coastal. The traditional istrian cousine with its typical richness of vegetables, macrobiotic elements and small fish, fits perfectly into the modern trends of healthy nourishment. This region is rich in excellent fish and seafood, most notable among them being found in the northern Adriatic: scampi (prawns), calamari and shellfish from the Limski Kanal Fiord. After an excellent prosciutto, and cheese and olives, many traditional wine cellars offer fish soup, fish stew, boiled prawns, black and white frutti di mare risotto. As well there are other delicious dishes typical of the central part of Istria like traditional wine soup, ragout (Iota) similar to Italian minestrone (manistra, menestra) and also pasta and risotto dishes cooked with the famous truffles of the region - a self-sown precious mushrooms species, unearthed by specially trained dogs and pigs; these mushrooms have the reputation of containing aphrodisiac properties.