FISH PICNIC M/B MATEK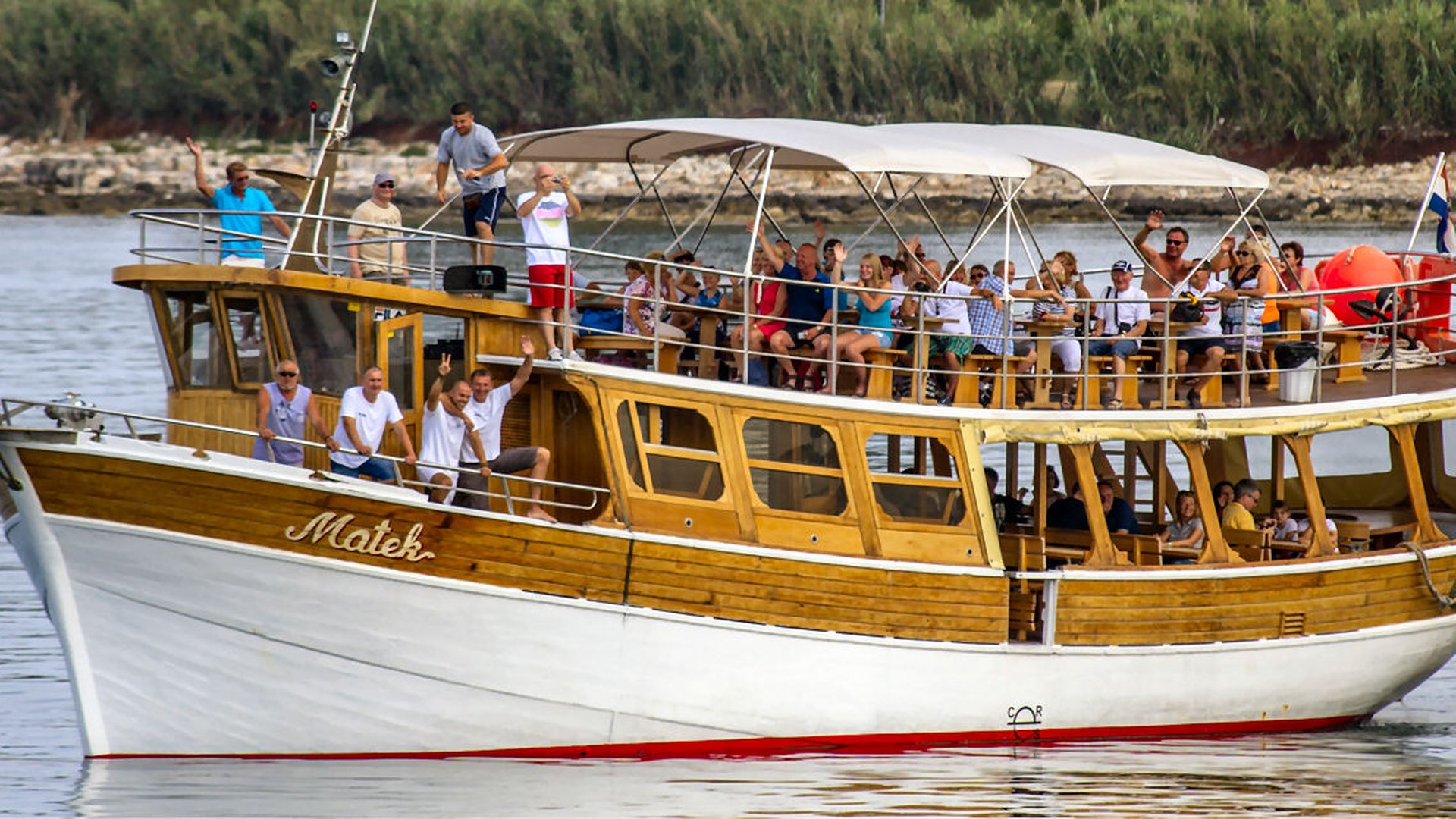 Are you spending your vacation in Istria? Umag, Novigrad, Poreč… or maybe, Portorož, Piran, Izola, Ankaran.             Treat yourself to an unforgettable day trip by boat m / b Matek along the coast of Istria!                                           Beautiful coast, visit and sightseeing of the pearls of Istria ROVINJ, panorama POREČ and VRSAR, swimming in the LIM CANAL near the PIRATE CAVE… Enjoy the sun, sea, lunch of seafood specialties (Fish Picknik) on board, a glass of Istrian wine and an expert guide will brighten your day!                                                                                                Details: M / B MATEK traditionally built boat, fully equipped for day trips, 124 seats, on two floors, terrace, kitchen, bar, sun protection…. Along with a panoramic ride along the coast of Istria, the guide presents the beauties and history of Istria, Poreč, Vrsar…. Arrival in Rovinj around 11:00 am exit and tour of the old town of Rovinj, the Cathedral of St. Euphemia, the Batana Museum, the city gates, markets accompanied by a guide. After that, an independent tour of Rovinj. Staying in Rovinj around 2 am, returning to the boat and driving towards the Lim Channel, serving lunch on the boat, stopping by boat at the Pirate Cave, going out, swimming in crystal clear water or visiting the Pirate Cave. Break about 1h. Return trip to Porec and Novigrad. Return to Novigrad around 17:30 For a trip by boat m / b MATEK there is the possibility of transfer to the boat and back from your hotel, apartment or reception of the camp.

The price of the trip includes a boat ride, lunch (3 menus to choose from), drinks with lunch, a welcome aperitif. Transfer to the boat and back with minimal surcharge!